Marine Training is the eighteenth episode in the first season of StarCrafts.
In the school-like barracks, a marine teacher writes "1+1=" on the blackboard, and he gives student marine a chalk in order to answer the very simple equation. He takes his time to figure out the math result in many seconds until he finally writes "2". The teacher does an applause for a mere correct answer, and gives him a rifle as a "graduation" gift. As the student marine leaves, the colossus appears rampaging the base. The school barracks lifts off and launches away.
Epilogue
Edit
He throws his schoolbag at another escaping barrack's opening but unluckily he doesn't reach when he jumps for it.
Characters
Edit
This episode takes place during "Shadow of a Colossus", where the student marine is first seen meeting his demise.
There is a zergling keychain on student marine's bag.
Cultural References
Edit
While the student marine walks toward the blackboard, there is a window (田) drawn on the wall. It is a reference to the "graphical joke" that illustrates "1 + 1 = window," when two top and bottom lines can be arranged to an "=" sign and laid at right side of the remaining pieces to form "|+| =."
In-game Refrences
Edit
The choice of math equation is a reference to archon's quotation in StarCraft II, "One plus one equals...ONE!" when repeatedly selected.
This is a nod to players often teasing the marines as being "Dim-witted"
The overall time appearance of the student marine before leaving the barracks is the same to StarCraft II's marine's build time, at 25 seconds.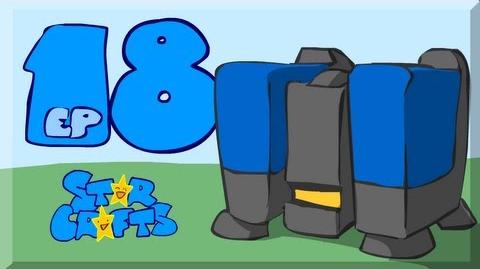 Community content is available under
CC-BY-SA
unless otherwise noted.